Posted in
Accommodation
@
Mar 24th 2014 2:40pm
- By Administrator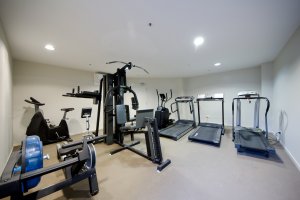 Are you planning to take your family and friends to an ultimate getaway where you can relax, unwind and rejuvenate your senses? If you do, our refreshing, comfortable yet affordable Surfers Paradise Family Accommodation has it all for you and your fellow thrill-seekers. Our cosy and relaxing self-contained apartments are just so perfect for your most sought after holiday destination. Each has big private balconies for your sight-seeing and over-looking endeavours, falling in love with the fresh sea air and bright sunshine. Our spectacular guest facilities such as heated pools, sauna, spa, gyms, and entertainment rooms are all designed for your optimal satisfaction and convenience.

Getting healthy even on a holiday treat

Most of us live a very busy life. But despite our hectic and demanding work schedule, we still see to it that we find time to go to the gym and do some healthy crunches and work-outs at least twice or thrice a week. Engaging to many different health and wellness activities has been a fad over the years, more than being in the loop, we wish to try it out and make it a habit to stay fit and healthy.

However, this may become a problem for some health buff travelers or backpackers. One of their biggest holiday worries is that they seem to take these healthy routines for granted whenever they are on an escape, but not in Trilogy Surfers Paradise! In our resort, we value health and wellness. And we are with you in your efforts in keeping yourselves fit and healthy. Our resort's modern gym has complete amenities for your exercise needs and work-out regimens – such a perfect place to continue your weight loss management and physical fitness activities even on a holiday break.

So, what are you waiting for? Surprise your loved ones with a relaxing, comfortable and healthy Surfers Paradise Family Accommodation loaded with interesting itineraries to many popular theme parks and family amusement centres at the Gold Coast.
Book with us by going to http://trilogygoldcoast.etourism.net.au/ for travel arrangements.