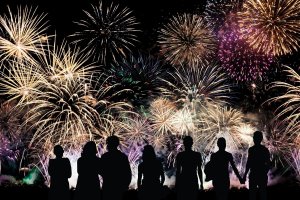 A trip to the Gold Coast in June is perfect! Why? Because the famed annual SEAFIRE Festival, a breathtaking night of fireworks that will astound the audience, is returning on June 4th.
So, why not take a leisurely getaway and spend the weekend with your family? You must first be close to the event. Make a reservation at Trilogy Surfers Paradise. The luxurious accommodation's three sleek and modern holiday apartment towers are near quiet Budds Beach and only moments from bustling Surfers Paradise, providing convenient access to the SEAFIRE festival.
SEAFIRE Festival 2022
The annual SeaFire event, hosted by Gold Coast and proudly supported by Councillor Darren Taylor and 90.9 Sea FM, features two of the world's most incredible pyrotechnics. Catch South America, and Africa will compete on Surfers Paradise Beach for the coveted title. Don't miss out on this spectacular display.
The SeaFire Festival kicks up at 6 p.m., so bring the entire family, especially the kids. The fireworks display has two time slots: 7 p.m. and 9 p.m. and 8 p.m. Skylighter, Australia's finest pyrotechnics company, will host the grand finale at 8.45 p.m.
And because it's out over the water, you can enjoy it from wherever along Surfers Paradise. You will also enjoy pre-event entertainment. The ZimBoyz's acrobatic humorous street show, traditional Brazilian drummers, Capoeira demonstrations, and Samba dancers will delight the entire family. There will also be local DJs and live music, bringing Cavill Mall and the Foreshore of Surfers Paradise Beach to life.
SEAFIRE Festival Accommodation
Plan your trip today, so you don't miss out. Make sure you also book your Surfers Paradise Family Accommodation.
Make a reservation at Trilogy Surfers Paradise. You can choose from a variety of stylish luxury apartments that are self-contained, spacious, and beautifully furnished for your comfort and leisure.
The stylish one bedroom, one bathroom apartments are ideal for a couple or a family of three. The living area and master bedrooms are air-conditioned, and there are fully furnished kitchens and separate laundry facilities. Choose either the two-bedroom with one bathroom or the two-bedroom with two bathrooms if you need more space and additional beds. Both apartments have one Queen Bed and two single beds and can accommodate up to five people.
Do you want to unwind in style? The fully air-conditioned three-bedroom, the two-bathroom sub-penthouse apartment is ideal for large groups or a memorable family holiday.
The sub-penthouse apartment has a gourmet kitchen, a large spa bath, a study space, laundry facilities, wireless internet, and a large balcony with spectacular views. Apartments have one King Bed and two Queen Beds and can accommodate up to seven people.
Note that all the Gold Coast Self Contained Apartments may accommodate a guest at an additional price for a rollaway bed.
And since you're on holiday, why not take advantage of the excellent onsite facilities? Relax by the pool and swim in the lovely heated pool. Enjoy the onsite spa or sauna, which will refresh your mind and body. Enjoy an energising morning workout in the resort's modern gym before relaxing with an alfresco family feast in the covered BBQ area.
Book your SEAFIRE Festival accommodation now!