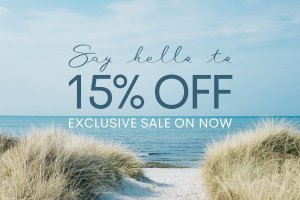 Booking your accommodation is one of the most crucial aspects of travel planning. These days, booking is simple and convenient via the internet, although the choices can be overwhelming. Whether you're staying for two nights, three nights, five nights, or more, you'll want to choose the most suitable accommodation to fit your needs.
Make a reservation at Trilogy Surfers Paradise today and take advantage of up to 15% off special rates! Why not reserve a room for the family for the winter school holidays, treat mum to a relaxing getaway for Mother's Day, or dance the night away with your friends at one of the local music festivals, all coming up soon?
As a VIP guest, we're offering you an exclusive special discount. Simply book your next stay with us before September 15th, 2022, and you'll save $. USE PROMO CODE: 'TRAVELDEAL' to save 15% off your Gold Coast accommodation and secure your reservation, allowing you to kick back, relax and focus on your exciting holiday plans.
Trilogy Surfers Paradise is a trio of modern holiday apartment buildings located near the beautiful Budds Beach and just minutes from the heart of Surfers Paradise. Unwind in style in our self-contained, spacious, and magnificently equipped one, two, and three-bedroom luxury apartments Gold Coast, all designed with your comfort and leisure in mind.
Our modern one-bedroom, one-bathroom apartments have fully equipped kitchens and laundry facilities. The living room and master bedrooms are air-conditioned, and the apartments have wireless internet access, complimentary Pay TV, and big balconies. One Bedroom Apartments have one Queen Bed and can accommodate up to three people. The two-bedroom, one-bathroom apartment is likewise fully equipped and can accommodate up to five people. The same may be said for the apartment with two bedrooms and two bathrooms.
The 3 Bedroom 2 Bathroom Sub Penthouse, on the other hand, is ideal for those who require additional space. It has a gourmet kitchen, large spa bath, study room, laundry facilities, wireless internet, and a spacious balcony with fantastic views. The apartment has one king bed and two queen beds and can accommodate up to seven people.
You can relax further by visiting the stunning Gold Coast hinterland or lazing at Australia's most popular beaches. Trilogy Surfers Paradise accommodation offers fantastic amenities like a heated swimming pool, sauna, modern gym, and spa and all you need to relax in the heart of the Gold Coast's most popular holiday location. Aside from relaxing, enjoy a delicious family meal and unwind in the covered barbecue area.
Book your accommodation now, so you don't miss out during this peak period!
This offer is only valid for bookings made directly on our website with the promo code "TRAVELDEAL," subject to availability. All room types are eligible, but a two-night minimum stay is required. This deal also cannot be paired with any other. There are also a few dates unavailable, including Saturday night reservations.
Most importantly, Trilogy Surfers Paradise is more committed than ever to our guests' health and safety, with a COVID-Safe action plan at our Budds Beach accommodation.