Posted in
Local Events
@
Aug 14th 2019 4:05pm
- By Administrator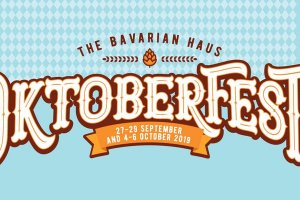 Looking for a way to blow off steam this September on your Gold Coast stay and the lure of those bright city lights are just a little too hard to resist? Then you're in luck, because not only is Surfers Paradise the top spot on the Gold Coast for vibrant nightlife, but there are also a whole bunch of exciting events coming up after dark.
Blanck Mass and Helm at Elsewhere
A favourite among locals Elsewhere is known for great music, a pumping dance floor, and less showy vibes that means you can express yourself your way in the company of great people. On the 21st of September Elsewhere takes things up a notch inviting Blanck Mass from Edinburgh to perform and entertain you with track from their 2018 record 'Animated Violence Mild.' Weaving the tale of consumerism, change, and the state of the world.

You can also catch Helm at Elsewhere the same evening, with this London based artist bringing forth tracks that explore interlaced acoustic and electronic sounds with recording from the real world surroundings. This internationally renowned DJ will open your mind to new sounds and ways of appreciating music. Make sure you don't miss a moment of either of these artists at Elsewhere this September.
Karaoke with Karin at the Avenue
This Surfers Paradise hotspot is the perfect spot for weeknight fun, with Monday nights featuring Karaoke with Karen at The Avenue. Starting from 8:30pm this energetic evening is hosted by Karin from Red Hot Entertainment and is your chance to belt out all of your favourites at the top of your lungs! So what will it be?

A passionate rendition of 'Don't Stop Believin', maybe a bit of Oasis with a heartfelt 'Wonderwall', or perhaps you're in the mood to Walk 500 Miles? The best karaoke show on the Gold Coast is ready and waiting for you to join in on all the fun every Monday night in Surfers Paradise.
Oktoberfest at the Bavarian Beer Haus
Is there really any better way to celebrate beer than to grab your Lederhosen or Dirndl and join in the German festivities for Oktoberfest? Well you're in luck, because the 27-29 September and also the 4-6 October you can make the most of Oktoberfest celebrations at the Bavarian Beer Haus in Surfers Paradise.

Step into the private laneway and immerse yourself in Bavarian culture where to can taste the hand crafted German beers from the Bier Van, stop by for a bite to eat at the authentic German food vendors, and enter the best dressed competition. With fantastic music and seriously good vibes this is an event you won't want to miss on your Gold Coast stay in September or October.

Haven't booked your holiday accommodation yet? Check out our self-contained apartments in Surfers Paradise here and start planning your ultimate Gold Coast getaway!