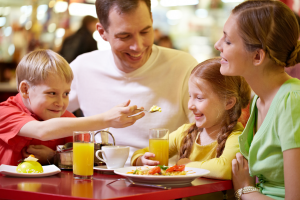 Some people travel without a set itinerary. They know where they're going, yet they'll sometimes go with the flow. There's nothing wrong with that; however, having a backup plan is always a brilliant idea if things don't go as planned.

It makes no difference how many days or weeks you'll be away. However, if you need some assistance, here's how to make the most of your time in Surfers Paradise.
Start your day right
If you are not a morning person, you will find that you must be on occasion, particularly on holidays. "The early bird catches the worm," as the saying goes. There are numerous advantages to getting up early. Watching the sunrise is one of them.

Sunsets may be quite lovely. However, waking up to a new day and sharing breakfast with your family is priceless. Pancakes On The Rocks is the most excellent place for breakfast in Surfers Paradise. On August 17, 1975, this charming restaurant first opened on Hickson Road in Sydney's The Rocks neighbourhood.

Pancakes On The Rocks has an extensive menu, including everything from breakfast to dinner. Breakfast at Pancakes On The Rocks is a must if you want to start your day off correctly.

The restaurant offers Australian Sunrise, Pancake Egg 'N' Hash, Pancakes 'N' Scrambled Eggs, Eggs Benedict, and Big Breakfast, to mention a few dishes. Savoury Crepe & Pancakes, as well as their sweet and delicious Famous Pancakes, are also available. Apple Crumble, Bananarama, Cinnamon Swirl, Vanilla & Chocolate Surprise, and other flavours are available.
Go on an extreme adventure
Take a little break after breakfast before embarking on an intense experience. Jetboat Extreme will give you the adrenaline rush of a lifetime. Hold on tight because this insane adventure will let loose its 650 horsepower jet engine across the Gold Coast's magnificent waterways.

The jetboat will speed past pristine beaches, skim the sea, and do thrilling 360's on the gorgeous Broadwater. There's also some free time to take in the sights of the landmark architecture, giant mansions, superyachts, and breathtaking wildlife. Jetboat Extreme jets off every day between 8:15 AM and 4:15 PM in Surfers Paradise. Moreover, the ride runs for 55 minutes which includes boarding and disembarking.
Make a quick stop at Sushi Train
Sushi Train is not an attraction but rather a charming Japanese restaurant where your children will enjoy an authentic and enjoyable sushi experience. Sushi Train offers a rotating sushi bar, a unique aspect of Japanese cuisine. A serving robot and a clean-up robot are also available at the Japanese restaurant, making things easier for guests and staff.

When it comes to food, Australia's best revolving sushi restaurant offers a wide variety of nigiri, aburi, rolls, ship, vegetarian, hot meals, rice bowls, noodles, sashimi & salads, dressing, and platters. Book a reservation at Sushi Train Surfers Paradise if you enjoy Japanese cuisine.
Have a fun-filled afternoon in this Surfers Paradise Amusement Park
The Sling Shot Fun Park offers two sorts of family entertainment. They include an 18-hole mini-golf course with a Western theme, intriguing settings, and lights to make your putting experience memorable. There are no age, height, or number of players restrictions so that everyone can participate.

However, if you're looking for a different kind of thrill, try the park's Sling Shot ride. Enter the capsule, sit down, and relax as it tilts back into a reclining position. You may either hold it in or scream at the top of your lungs when the Spring Machine catapults you vertically at over 160 kilometres per hour when you realise it's nearing release time.

On weekdays, Sling Shot Fun Park is open from 2 PM to 10 PM, and on weekends, it is open from 10 AM to 10 PM. Also, you might see a spectacular sunset at Surfers Paradise if you visit in the late afternoon.
Enjoy a coastal dining experience
The Surfers Paradise Surf Life Saving Club provides a variety of amenities to members, their guests, and visitors, including a family-friendly restaurant. It has recently been renovated and is ready to provide guests with a relaxed, coastal dining experience.

The restaurant is open seven days a week and provides breakfast, lunch, and dinner, with local and interstate fresh products. In addition to their regular menu, the restaurant offers Daily Specials such as:

Barra Monday: For $19.90, get grilled barramundi with fries and salad.
Taco Tuesday: Everyone's favourite day; Taco Tuesday offers $5 soft tacos with your choice of chicken, beef, or fish.
Pic your Parma: Choose from standard, Mexican, Hawaiian, or Outback Parmigiana served with chips and salad for $16 on Wednesday.
Burger and a Beer: Since it's almost Friday, why not treat yourself to a beef or veggie burger with chips and a local beer or soft drink for $15?
Sunday Roast: Sunday is family day, and it's the best day to eat roast beef with vegetables and gravy. A small meal costs $15, while a big serving costs $20.

A Kid's Menu is also available at the Surfers Paradise Surf Life Saving Club restaurant for children under 12. Then finish with dessert for the youngsters and coffee for the grownups.

In the club, there is a Gelato Bar and a coffee shop. The Gelato Bar offers delectable ice cream produced with the highest quality ingredients from local Italian gelato producers. On the other hand, the coffee shop sells superb coffee, freshly squeezed juices, smoothies, and good old-fashioned milkshakes.
End the perfect day on a cosy accommodation
At Trilogy Surfers Paradise, a trio of sleek and contemporary holiday apartment blocks, there is a wide range of Surfers Paradise family accommodation available and outstanding facilities on-site. Trilogy Surfers Paradise offers five types of apartments close to tranquil Budds Beach and just moments from central Surfers Paradise.
One Bedroom Deluxe with Views
Two Bedroom Deluxe with Views
Three Bedroom Deluxe with Views
Three Bedroom Deluxe
Penthouse with Ocean & River Views
The rooms are warm, spacious, and well-equipped, ensuring that everyone receives a good night's sleep after a busy day. The sauna and spa are also great places to unwind and rejuvenate yourself. Do you want to take a swim in the resort's heated pool? Don't be afraid to take the whole family swimming. You may also create an alfresco family feast using the grill equipment.

Are you prepared for a fantastic day in Surfers Paradise? Make your reservation at Trilogy Surfers Paradise luxury apartments now. Take notice that the establishment is dedicated to its guests' health and safety and has implemented a COVID-Safe action plan.