Posted in
Local Events
@
Jan 30th 2019 3:30pm
- By iLaunch Support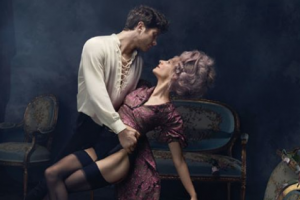 The Queensland Ballet presents Dangerous Liaisons.
This timeless tale is as intriguing and scandalous as ever.
Pierre Choderlos de Laclos' novel is the basis of Dangerous Liaisons. Queensland Ballet's Artistic Associate and famed choreographer Liam Scarlett reinvents this charming tale.
The wealthy elite of late 18th century France is the subject of this hot work that has been provoking audiences. With a story that has captivated audiences everywhere for more than 200 years, Dangerous Liaisons is a Dionysian tale of love, purity and humanity, brought to life into a new ballet for mature audiences.
Catch Dangerous Liaisons at Home of the Arts on June 14. Our Budds Beach Accommodation is near Home of the Arts.
Our one bedroom apartment with the study is large and homey. The apartment features a study area and a fully equipped kitchen. Separate laundry facilities make it convenient for you to wash your clothes. There is also a living area where you can hang out. Wireless internet access lets you browse online.
We also have one bedroom apartments, two bedroom apartments. Even if you're travelling with a big group, you won't have trouble fitting in our apartments.
Aside from our apartments, we also have guest facilities. The heated swimming pool provides a relaxing ambience. Soak in the spa and feel rested. Stay in the sauna for a few minutes. Maintain your work out routine in the gym. Stay connected to your friends using our WiFi.
The beach is nearby. Dive into the water and admire the underwater world.
Be sure to visit the Pacific Fair Shopping Centre and buy groceries and travel necessities. These shopping centres are close by.
The Gold Coast theme parks are another reason to visit. Dream World has thrill rides that will make you scream with fun and laughter. Sea World has fascinating sea creatures for you to meet.
For booking information, please visit https://www.trilogygoldcoast.com.au/apartments