Posted in
Local Events
@
Jan 3rd 2015 12:35pm
- By Administrator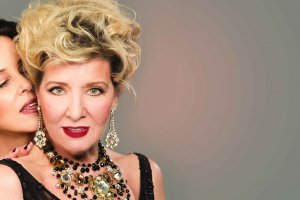 From February 20 – 21, 2015, catch Boston Marriage at The Arts Centre Gold Coast.
Live in scandalous sin with Boston Marriage, a quick-fire comedy featuring the wicked wit of Pulitzer Prize-winning writer David Mamet and starring Amanda Muggleton. Boston Marriage comes to our stage straight from The Playhouse at QPAC, where it will open Queensland Theatre Company's 2015 Season.
Set in a Victorian drawing room, Anna and Claire are two bantering,scheming 'women of fashion' who live together on the fringes of society. Anna has just become the mistress of a wealthy man, from whom she has received an enormous emerald. Claire, meanwhile, is infatuated with a young girl and wants to enlist the jealous Anna's help for an assignation.
As the two women exchange barbs and taunt their hapless maid, Claire's love interest arrives and sets off a crisis that puts both the valuable emerald and the women's future at risk.
With sarcasm and ribald banter, Boston Marriage chips away at the pretensions and proprieties of high society and blows apart class distinction, while exploring the compromise needed to keep a marriage alive.
Cast includes Amanda Muggleton, Helen Cassidy and Rachel Gordon. The play is directed by Andrea Moor.
If you are planning to watch the play, you may want to book our Luxury Apartments Gold Coast. Our accommodation is just a few minutes away from The Arts Centre Gold Coast.
We offer a choice of one bedroom apartments, two bedroom apartments and three bedroom apartments. Perfect for families, friends, and corporate travellers, our apartments feature bedrooms, bathrooms, a fully equipped kitchen, separate laundry facilities, air conditioning, a living area, wireless internet access, complimentary Pay TV, spacious balconies, and more. Prepare homemade meals in your very own kitchen. Take advantage of WiFi access to book tickets online. Treat yourself to the stunning views from the balcony.
Be sure to enjoy Boston Marriage and book your stay at our Luxury Apartments Gold Coast.
For booking information, please visit http://trilogygoldcoast.etourism.net.au